Mind & Body Symmetry believes in recognizing and showcasing hard work and commitment. So, with that thought in mind, we would like to introduce you to the story of an amazing person.
Please meet James Clyde. He is 26 years old; and he happens to have Cerebral Palsy. He is also a client of MInd & Body Symmetry.
What caused you to change your life and health for the better?
In high school, I ran cross country for all four years. But I had never had a personal trainer. Two years ago, I got sick after having my gall bladder out. I couldn't eat. I felt out of control of my life. I wanted to feel good again. Then, about a year ago, to achieve my fitness goals, I was led to Walter and Mind & Body Symmetry. I wanted a lifestyle change.
Will you please define your disability; including how it has affected your life?
I was born 3 ½ months premature with Cerebral Palsy, or C.P. It is a neuro condition which affects the left side of my body. I walk with a pronounced limp. I have no fine motor skills in my left hand. Life long, this condition has caused me to endure multiple surgeries.
Tell us how your fitness journey began at Mind & Body Symmetry.
Well, Walter has been so wonderful and considerate of me. In our first meeting, he asked me what my goals were. I pulled out a picture of Jake Gyllenhaal playing a boxer in Southpaw. I told him that I wanted to develop that same presence of strength. I wanted to look and feel like a heavyweight fighter. I knew it would take time. Without hesitation, he modified workouts so that they worked for me. As I can do more, he changes those workouts.
You now train with Ryan, at Mind & Body Symmetry, too. How do you feel about having two different Personal Trainers here?
I like having two personal trainers. They are both so easy to work with. They each clearly want me to get where I want to go with my goals. Walter's focus has mostly been on helping me build endurance. I love that, and it is working. When I started with Ryan, I got to enjoy a whole different kind of workout too. Ryan emphasized the power aspect. Since they are two different styles, they have each affected me differently. The two pieces have worked well together. It has led to me building muscle and cutting fat.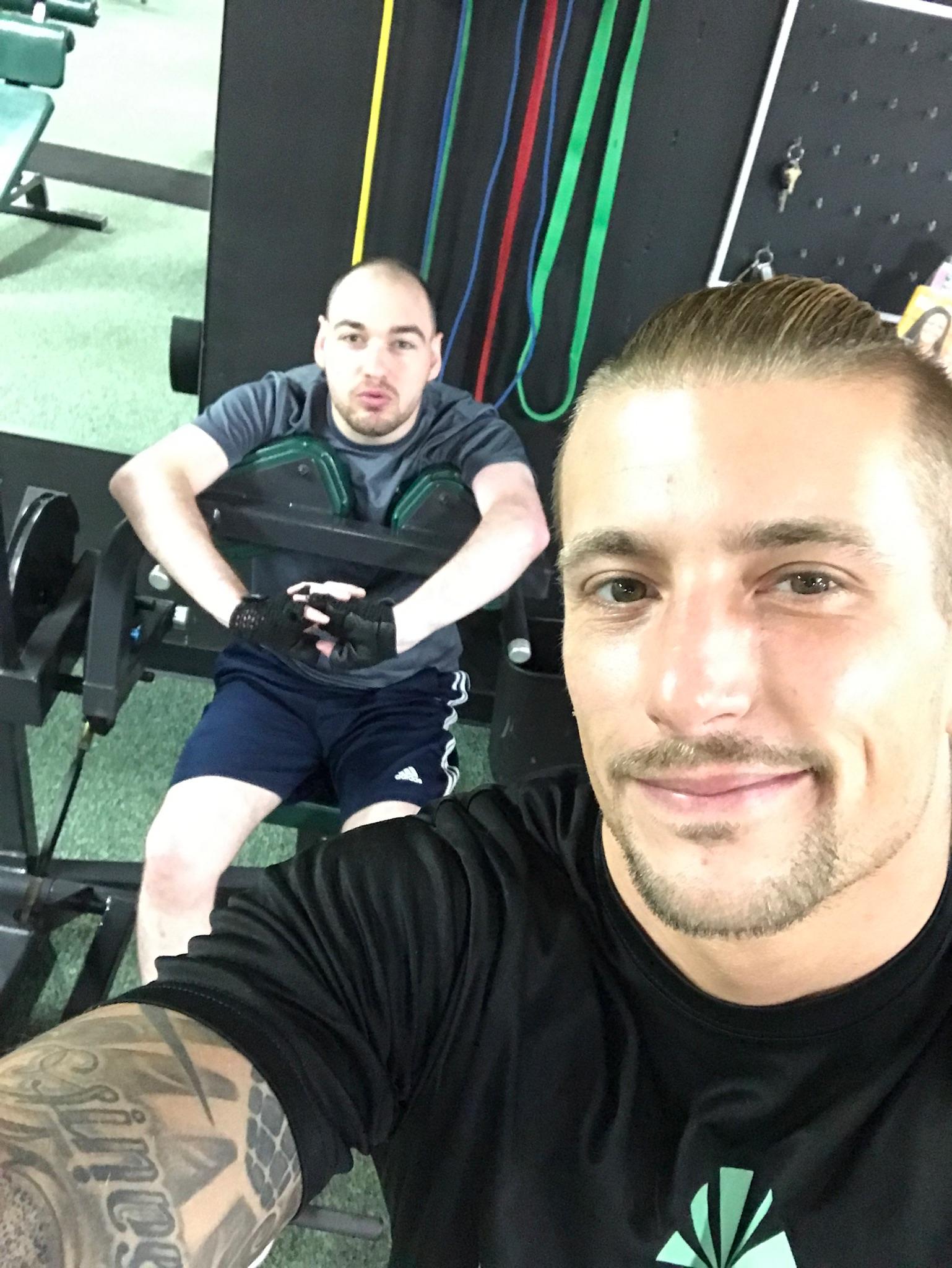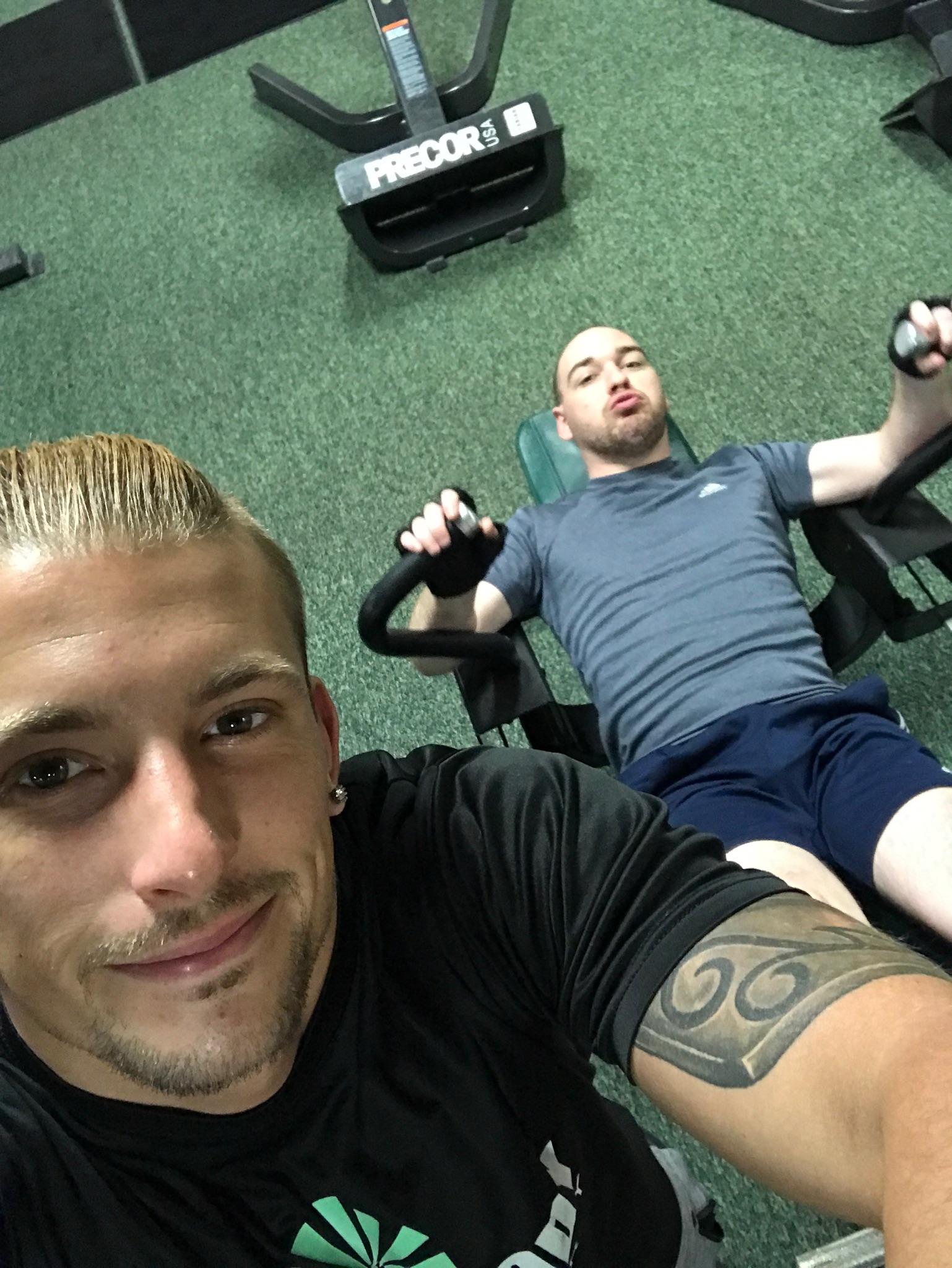 How has Mind & Body affected your workout experiences, and your health?
I feel so much better. My energy level has gone up. The depression I was suffering from is under control. I can focus. On top of all the mental improvements, I have achieved muscle gain and lost 10% of my body fat. I have increased the muscle mass in my left arm and leg to the point each of my legs are now equal in muscle! I even feel improvement in my left hand. It is an ongoing journey.
Where do you see your fitness and health journey taking you in the future?
Walter has a lifelong client in me. I will reach my ultimate goal. But I understand that that is when maintenance begins. If you don't use it, you lose it. The more I can reshape my body, becoming stronger, the better I will feel and the better my future will be. That is the mindset I intend to have. I want to forever keep myself at a certain level of fitness.
An aside~
This is Paula Stott. As I started James' interview, I had no idea that I would find so much to resonate with, and admire, in this man. By the end, I realized that we should all feel lucky to have anything in common with him. His heart, drive, and determination are that of a lion. With all that has been thrown his way that could keep him down, he refuses to take that path. If HE can show up for the workout, WE can show up. It is with these emotional thoughts in my mind that I asked James one final question:
How do you persevere?
He answered without hesitation. Focus. I want to prove that people who have disabilities do not have to live with the stigma of "can't" or "shouldn't". On the Days I don't want to eat…on the days I don't want to work out….those are the days when the gym makes the most sense.