A new featured blog by Mind & Body Symmetry...
RECIPE OF THE WEEK
Mediterranean Berry Tuna Salad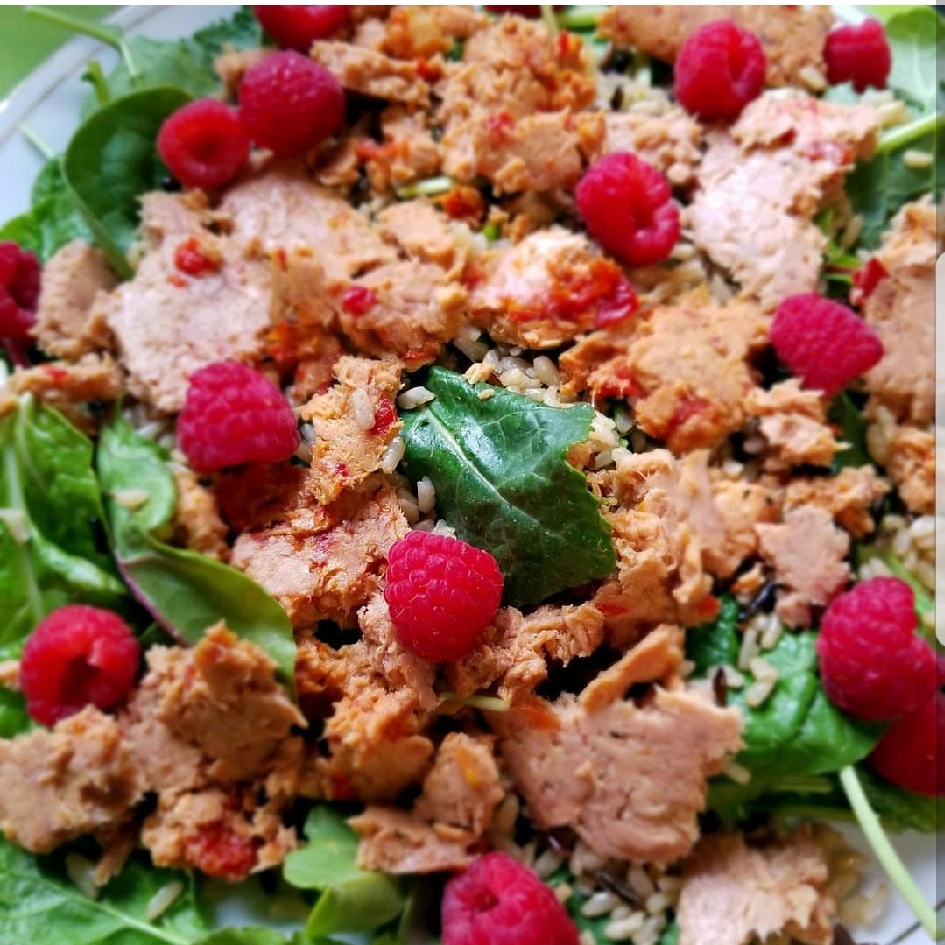 Mediterranean Berry Tuna Salad
Eating healthily does not have to be hard or time consuming. In fact, quite often in clean eating, the rule is 'the simpler, the better'.
With that in mind, we are offering a quick and easy salad that has a powerful punch of flavor, while being a balanced meal. This meal, a perfect lunch, is full of greens, protein, and complex carbohydrates. It will leave you feeling satisfied and full of energy.
Give this a try and let us know below what you think. Do you have some variation ideas to share? Do so in the comments!
Come back next Friday for the next Fit Food Friday recipe of the week; as well as food prep information!
RECIPE
Layer on a plate the following ingredients:
1 1/2 cups Power Greens (Kale, Spinach, Baby Chard)
1 pack StarKist Gourmet Selects Mediterranean Style Tuna
3/4 c brown rice, cooked
3 oz fresh, washed, Raspberries
Eat up!